Soft launch of Ricky Lee's SA PUSO NG HIMALA The Coffee Table Book + Screening of HIMALA NGAYON Documentary & Restored HIMALA
Submitted by Dino Manrique on Sat, 2012-12-01 19:06.
Screening | Film Festival | Miscellaneous Event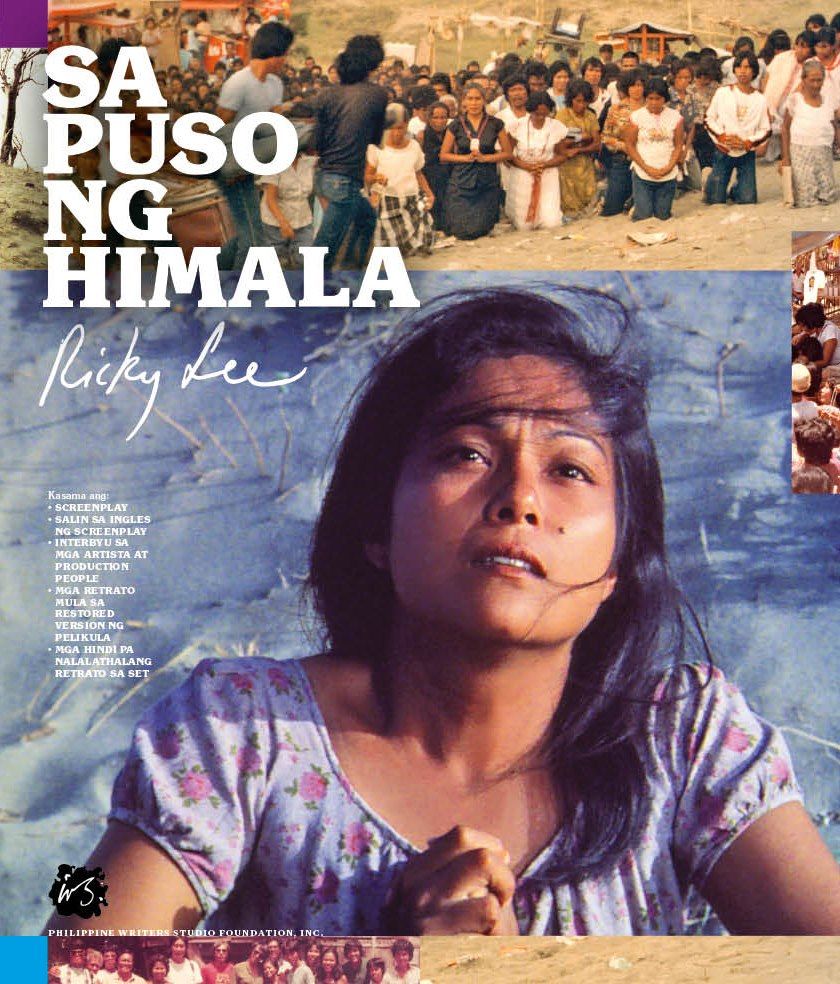 Soft launch of "Sa Puso ng Himala" The Coffee Table Book"
At Shang Mall on Dec. 4
 
Bestselling author Ricky Lee will soft launch his latest book "Sa Puso ng Himala" at 4 p.m. on Tuesday, December 4, at Shang Cineplex lobby, Shangri-La Plaza Mall Edsa.
 
The coffee table book will feature the full screenplay of the movie "Himala" with an English translation, interviews with Superstar Nora Aunor (who depicts faith healer Elsa in the movie), and everyone involved in the production. It also contains over 300 rare, unpublished photos that will take the reader on a fascinating trip behind the scenes in the making of this film.
 
Since the 1,000 limited-edition hard-bound copies of  the coffee table book  are nearly sold out, the Philippine Writers Studio Foundation (PWSF) has printed soft-bound copies which are available at a very affordable pre-launch price of P500.00 (only until launch date on Dec. 4). The regular price is P600.00 per copy. For a bulk minimum purchase of 10 copies, buyers will get one copy free. An ideal gift for the Christmas season, For reservations and confirmations, kindly contact Jerry at 4264961/9289557/ 0917-5331948.
 
The documentary "Himala Ngayon," by filmmaker couple Sari Dalena and Keith Sicat will also be screened at 7 p.m. and the restored version of Himala will be premiered at 9 p.m. on the same date.
SA PUSO NG HIMALA Facebook Page: https://www.facebook.com/SaPusoNgHimala
(These events are part of the ongoing Cinema One Originals Festival. ~ :) Dino)
via Ricky Lee