'Hilo' at Cinemalaya 2007
Submitted by Dino Manrique on Fri, 2007-07-13 12:41.
Screening | Film Festival
From JP Carpio: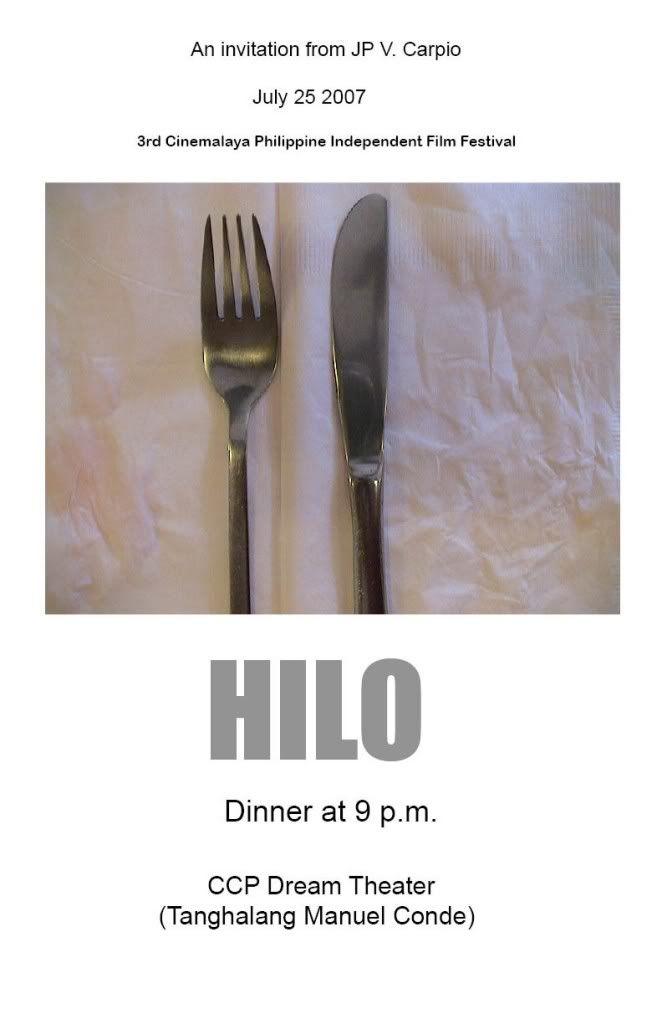 The world premiere of JP Carpio's latest and third full length feature,
HILO (thread)
90 minutes
The film charts the various emotional courses during a dinner one evening between Emerson, a university professor, and Jenny, a university student.
It showcases the full length feature acting debuts of
JENNY LOGICO and EMERSON SANCHEZ
And work by Emman Pascual, Chrysmas Gawaran and Francis Mantis
At the CCP Dream Theater (Tanghalang Manuel Conde),
On July 25, Wednesday, 9 p.m.
Tickets are at P100 regular and P50 for students.